The First All Japan Virtual Event in Asia
初のバーチャルオールジャパンイベントジャパンエキスポマレーシア開催!!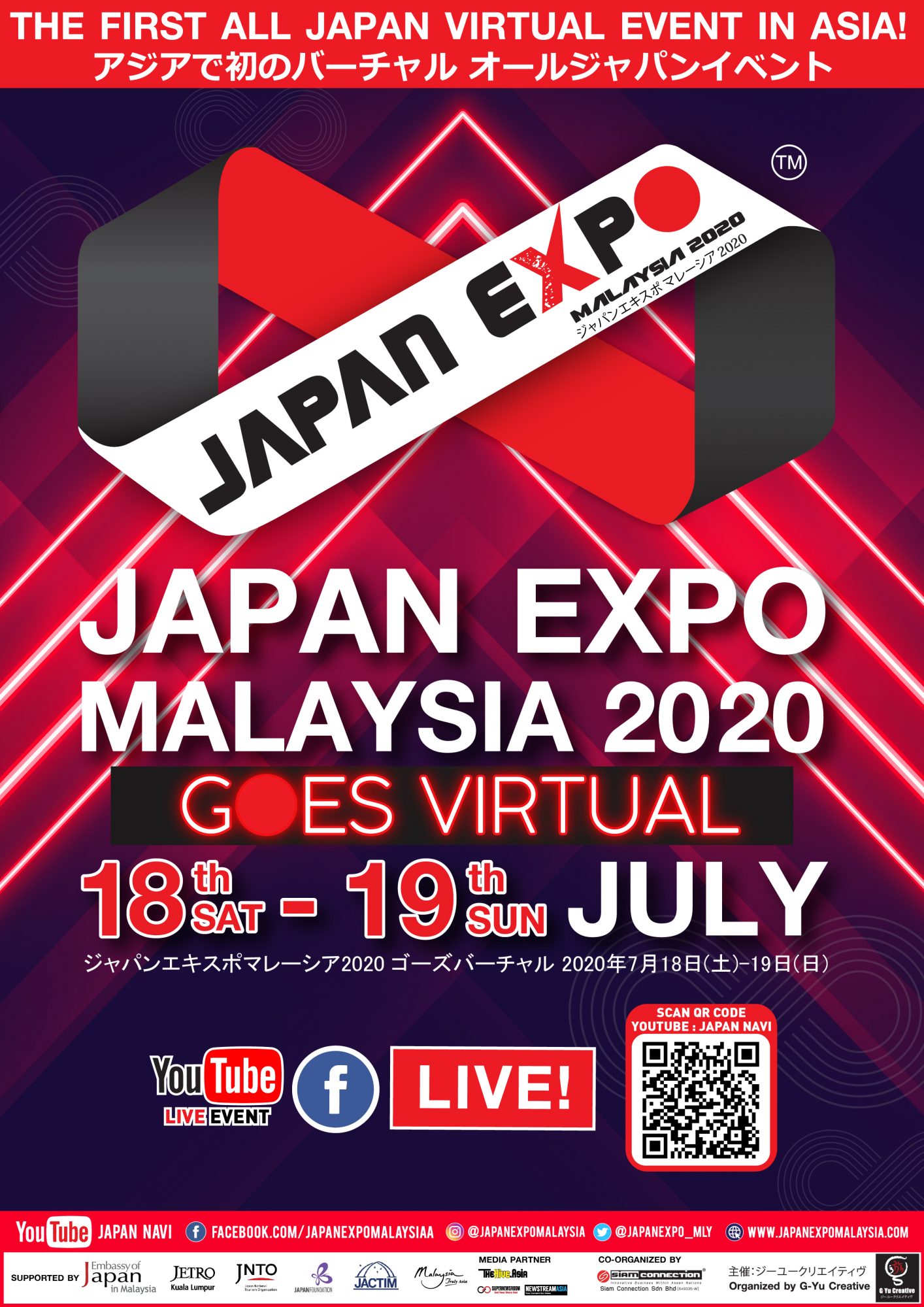 THE FIRST ALL JAPAN VIRTUAL EVENT IN ASIA
KUALA LUMPUR, JUNE 01, 2020 — The much awaited Japan Expo Malaysia 2020 (JEMY 2020) is set to comeback with the same vigour on a virtual platform from 18th (Saturday)-19th July(Sunday) this year.
After more than 3 consecutive years of unremitting efforts, JEMY has become Malaysia's largest Japanese trade fair with comprehensive commodities and exposure to the rich Japanese art and culture," said Yupharet Eakturapakal, the CEO of G-Yu Creative Co.,Ltd. "Japan Expo Malaysia 2020 GOES VIRTUAL" in lieu of a physical exhibition. In line with government's call to embrace the new normal and maintain social distancing, JEMY 2020 is set to go online to ensure safety of our exhibitors, artistes, staff and visitors," added Yupharet. This is both a pragmatic response to the current situation and a major initiative for participants to reach out to global audience.The event will be creating history as the "THE FIRST ALL JAPAN VIRTUAL EVENT IN ASIA".
Last year 's inaugural event was a star-studded affair that drew more than 180,000 crowd to Pavillion, Kuala Lumpur. The floor was abuzz with fans cheering for the worldwide viral sensation, AKB48 and 75 other Japanese artistes. The shoppers were entertained with a perfect blend of Japanese culture, martial arts, cosplay, food, travel and education.
Organized by G-Yu Creative Co.,Ltd, JEMY 2020 is committed to boost unfettered trade for Japanese products and foster good relationship between Malaysia and Japan. The pandemic has caused a major shift for the worldwide business community with many being unable to resume normal business operations during lockdown. It brought travel to a standstill. Amid the ongoing changes, this virtual event will be an opportunity for the business fraternity to reach more customers and gain revenue. The online international trade provides a platform of quality and specialty products that covers 6 major categories, such as anime, art & fashion, F& B, travel, and education .
『ジャパンエキスポマレーシア2020 ゴーズバーチャル』
アジアで初のバーチャル オールジャパンイベント開催決定!
クアラルンプールにて毎年開催されている、会場が日本一色に染まるオールジャパンイベント、ジャパンエキスポマレーシア2020が、今年の7月18日(土)〜19日(日)にバーチャルイベントとしてオンライン開催されることに決まりました。
クアラルンプールの中心に位置する商業施設PavilionKLにて行われた昨年のジャパンエキスポマレーシア2019ではAKB48をはじめとする70名以上の日本人アーティストの出演と応援するファン、出展ブースにおいては日本旅行、日本製品、日本食、芸術、コスプレ、ファッション、教育、武道などがマレーシア現地の方々そして近隣国からも来場客を動員し、3日間で延べ18万人以上の参加を記録。3年の年月を経て、ジャパンエキスポマレーシアはマレーシア最大の日本イベントへと成長することができました。
今年はニューノーマル(新常態)を受け入れ、社会的距離を維持するという呼びかけに沿って、出展者、アーティスト、スタッフ、そしてお客様の安全を第一に考慮し、アジアで初のバーチャルオールジャパンイベント『JAPAN EXPO MALAYSIA 2020 GOES VIRTUAL』として開催をいたします。
パンデミックは世界中のビジネスコミュニティに大きな変化をもたらしましたが、このバーチャルイベントは、マレーシアと日本の間の良好な関係を促進するだけでなく、世界中のより多くの顧客にリーチし得る、あらゆる分野における新しいビジネスチャンスとなることを約束いたします。今回バーチャルプラットフォームで配信されるコンテンツの主要カテゴリーは、旅行、日本製品、アニメ、アート&ファッション、食と文化、そしてエンターテインメント&スポーツ等になります。
「前例の無いこのような状況下において、イベントのテーマでもある"TOGETHER WE ARE ONE" のもと、国境を越えてみんなでひとつになって新たな課題に向かうこと。そしてこの記念すべき『JAPAN EXPO MALAYSIA 2020 GOES VIRTUAL』の開催を通して、すべての出展者、出演者、訪問者のオンラインでの体験を出来るだけベストに近づけられるよう、私たちは技術的およびサポートサービスの改善に努力を注ぐことを誓います。」(ジャパンエキスポマレーシア創設者であるG-Yu Creativeの最高責任者ユパレット氏)
皆さま是非この2日間、色とりどりの日本を満喫できるこのバーチャルなイベント空間を旅し、オールジャパン体験をお楽しみください。
MESSAGE FROM JAPANESE AMBASSADOR TO MALAYSIA
---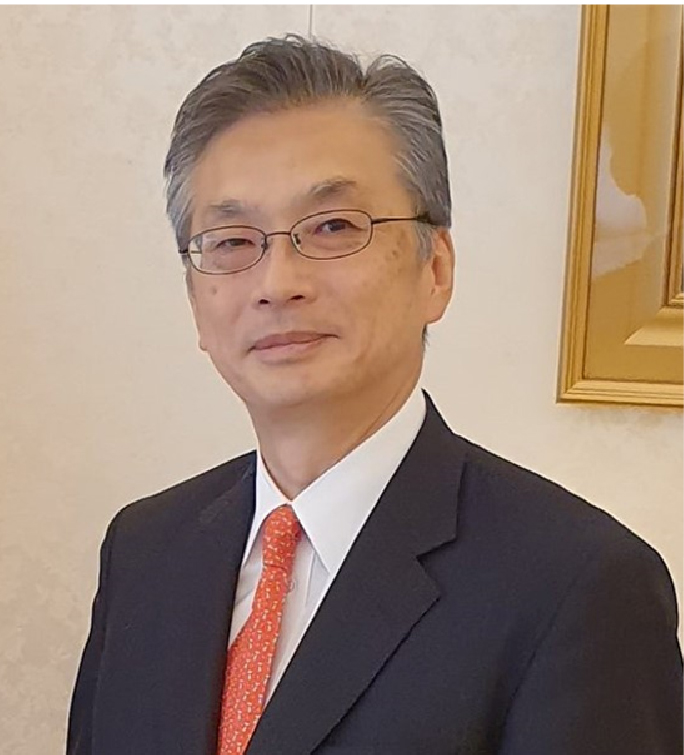 H.E. OKA HIROSHI
Ambassador Extraordinary and
Plenipotentiary of Japan to Malaysia
        I'm truly excited that Japan Expo Malaysia will hit the scene again this year by marking another milestone of its history with going online in "New Normal" at this difficult time. The Expo will bring experience of cool Japanese culture including anime, cosplay, J-Pop, dance and fashion right at your home or wherever you are connected. In 2019, close to 200,000 people attended Japan Expo Malaysia, and this year I expect much more people would be able to enjoy the spectacles the Expo presents at the very front seat through Internet. Japan Expo Malaysia 2020 will make a model in the "New Normal."
        I would like to express my deep gratitude to the organizers G-YU Creative, Siam Connection (Malaysia) and all the other partners who work hard to realize this event. The Expo will create a grand piazza where all Malaysians interested in Japan, a Japanese community in Malaysia and beyond can gather, exchange and interact. Cheer and inspiration raised at the Expo should certainly be a power for us all to overcome challenges caused by the Covid-19 pandemic. Taking this opportunity, I would like to express my best wishes for the great success of this Expo, which will further strengthen the cordial ties between people of Japan and Malaysia.
        Stay safe, Stay connected to Japan through "Japan Expo" !
---
        今年のジャパン・エキスポ・マレーシアが,困難な時期にあって「ニュー・ノーマル」に即したオンラインという画期的な形で再び開催されることに胸を躍らせています。エキスポを通じ,アニメ,コスプレ,J-Pop,ダンス,ファッションなどの日本のクールな文化を,家庭やインターネットが繋がるあらゆる場所で体験できます。2019年のエキスポには20万人が参加しましたが,今年はより多くの方がインターネットによりまさしく最前列でイベントを楽しめます。2020年ジャパン・エキスポ・マレーシアは,「ニュー・ノーマル」下のイベント開催のモデルとなります。
        エキスポの開催に携わり,その実現に尽力するジーユークリエィティヴ,サイアム・コネクション・マレーシア及び他の全ての関係者の方々に深く感謝します。エキスポは,日本に関心のあるすべてのマレーシア人とマレーシアその他の地域の日本人コミュニティが集い交流できる壮大な空間を提供します。エキスポを通して得られる喜びとインスピレーションは,必ず,私たちが新型コロナウイルスの試練を克服する力になるはずです。この場をお借りして、今年のエキスポが大きな成功を収め、日本とマレーシアの人々の心の絆が一層深まることを願います。
        Stay safe, Stay connected to Japan through "Japan Expo" !
---
MESSAGE FROM JAPAN EXPO MALAYSIA ORGANIZER
---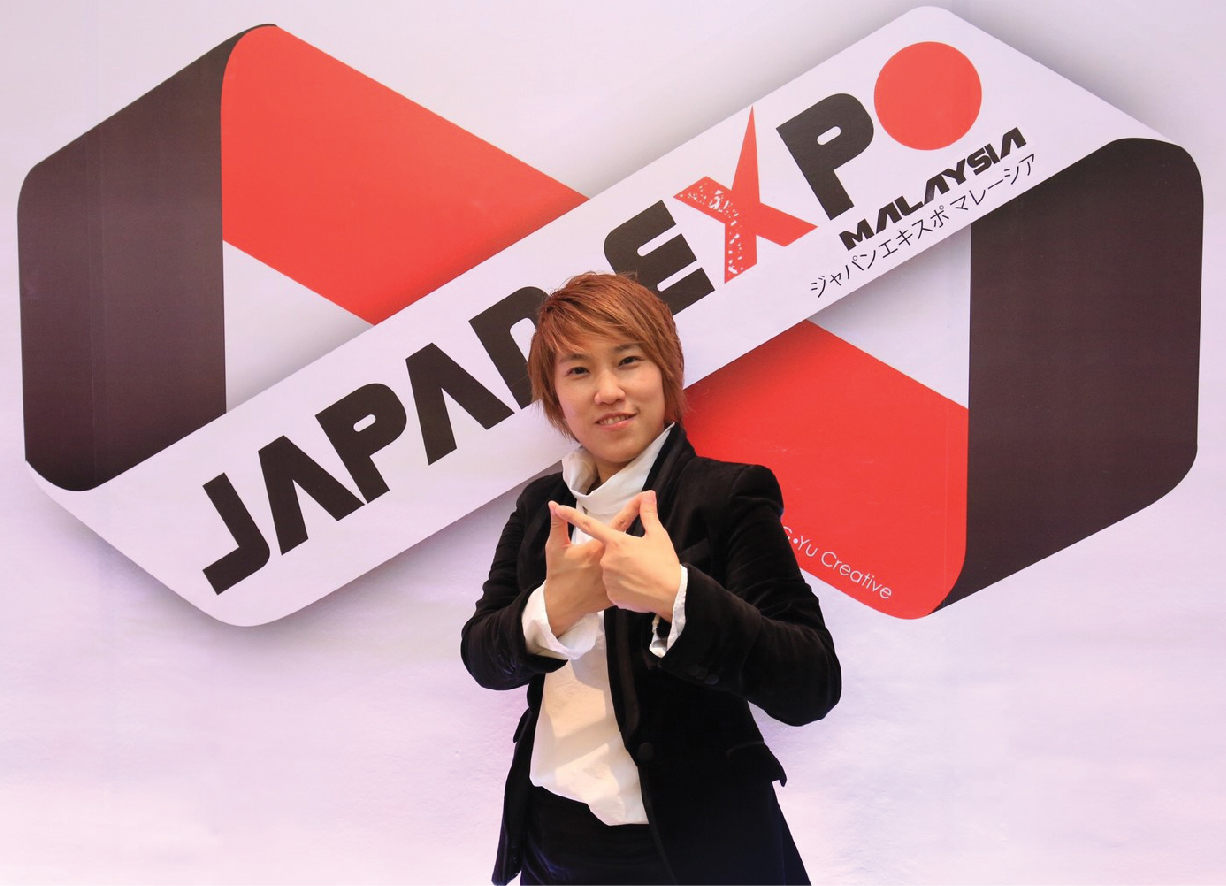 Ms.YUPHARET EAKTURAPAKAL
President & Chief Executive Officer
G-YU CREATIVE CO.,LTD (THAILAND)
        First of all, on behalf of the organizer of Japan Expo Malaysia, we would like remind all our fans to stay alert and stay safe during this current situation. This pandemic is unprecedented in our life time and has caused many events & exhibitions to be halted.
        From around the globe, we are all advised to stay home and conduct social distancing among the public. Many of Japan Expo fans and exhibitors have asked if Japan Expo Malaysia 2020 will still proceed. Due to the pandemic we are unable to organize Japan Expo Malaysia offline as this will create mass gathering. We would like to look into the safety of our exhibitors, visitors and the artists. This has brought us to explore a new dimension in presenting Japan Expo Malaysia 2020 Goes Virtual!
        Yes, join us to welcome a new experience for all the fans of Japan Expo Malaysia 2020, Goes Virtual! Mark your calendar, to be held on 18th & 19th July 2020. We would also like to encourage all exhibitors to leverage on our upcoming virtual platform to announce your presence in the respective industries, to promote your new products and even conduct special deals for our hardcore fans of Japanese related products and services!  Surely they miss the TASTE OF JAPAN; TRAVEL & DESTINATIONS IN JAPAN; ANIME & GAMING; EDUCATION; FASHION & LIFESTYLE and of course not to be missed J-POP CONCERTS.
        For our online visitors, rest assured we are still offering a "free admission" viewing of all contents with the exception of a special session of Meet&Greet activity with your favorite artist. Stay tuned with us on Japan Expo Malaysia Facebook fan page; and our website www.japanexpomalaysia.com for the latest information! We can't wait to see you online with us!
---
        これまで当たり前のように行ってきた対面型イベントを、バーチャルイベントとして開催するという初めての試みですが、これは今まで実行に移せなかった新たなイベントの在り方に対する挑戦の機会をいただいたのだとポジティブに考え、対面という唯一無二のコミュニケーションの原点を念頭に置きながら、国境を超えて世界中のお客様とコンテンツ配信者が繋がることが出来る素晴らしいバーチャル空間を創り出して共存させていくこと、これが私どもに託されたニューノーマルの時代へと続く次なる課題となりました。
        テクノロジーの急速な発展により、総合エンターテインメント、ビジネス、教育など様々な分野においての可能性も広がり、その恩恵も受けてジャパンエキスポマレーシア2020は今回バーチャルイベントとして開催する運びとなりました。バーチャルになっても、ジャパンエキスポは皆さまと一緒に創っていくイベントに変わりございません。マレーシアと日本の方々をはじめ、世界中の沢山の方々のご参加を心よりお待ちしております。
---
Ms.TOMOMI KOBAYASHI
Vice Preseident
G-YU CREATIVE CO.,LTD (THAILAND)
VIDEO HIGHLIGHT : JAPAN EXPO MALAYSIA 2019