JAPAN EXPO MALAYSIA RETURNS!
Obsessed with all things Japanese?
So are we. We welcome you to JAPAN EXPO MALAYSIA 2019(JEMY 2019) to experience Japanese traditions, culture, and art through a sensory journey.
JEMY 2019 will run beginning July 26 until July 28 at the Pavillion, Kuala Lumpur,
gathering J-POP, anime, travel , fashion, food and more under one roof !
Organized by G-Yu Creative Ltd and co-organized by Siam Connection Sdn Bhd, the inaugural event drew more than 100,000 fans worldwide and is the largest Japanese Expo in Malaysia.
Grab your friends and family to this all-star jam-packed event because we have exciting things lined up for you.
Go for a shopping spree at our booths showcasing Japanese fashion, accessories and even designer's goods. Spread across 3-levels at Pavillion Kuala Lumpur, this not to be missed event features 6 different zones for you to checkout Entertainment, Taste, Lifestyle, Academic, Trend, Travel and Prefecture, as well as Anime and Game;
Watch Cosplay Parade and enjoy whole range of activities like Origami, Kyudo (Japanese Archery) or Kendoma (Japanese Skill Toy) !
It doesn't stop there ! Come find attractive deals and offers at our Travel Zone to fly to your favourite destinations in Japan.
Japan Expo Malaysia 2018 brought to Malaysia the famous PIKOTARO with his "Pen-Pineapple-Apple-Pen" (PPAP) song with his upbeat performance. This year is no exception as we have more line-ups to suprise you.
Last but not least, to all foodies, we have array of Japanese cuisines for you to sample and explore! Be prepared for the in-coming hype and waves of excitement coming your way soon! For further information and updates, stay tuned!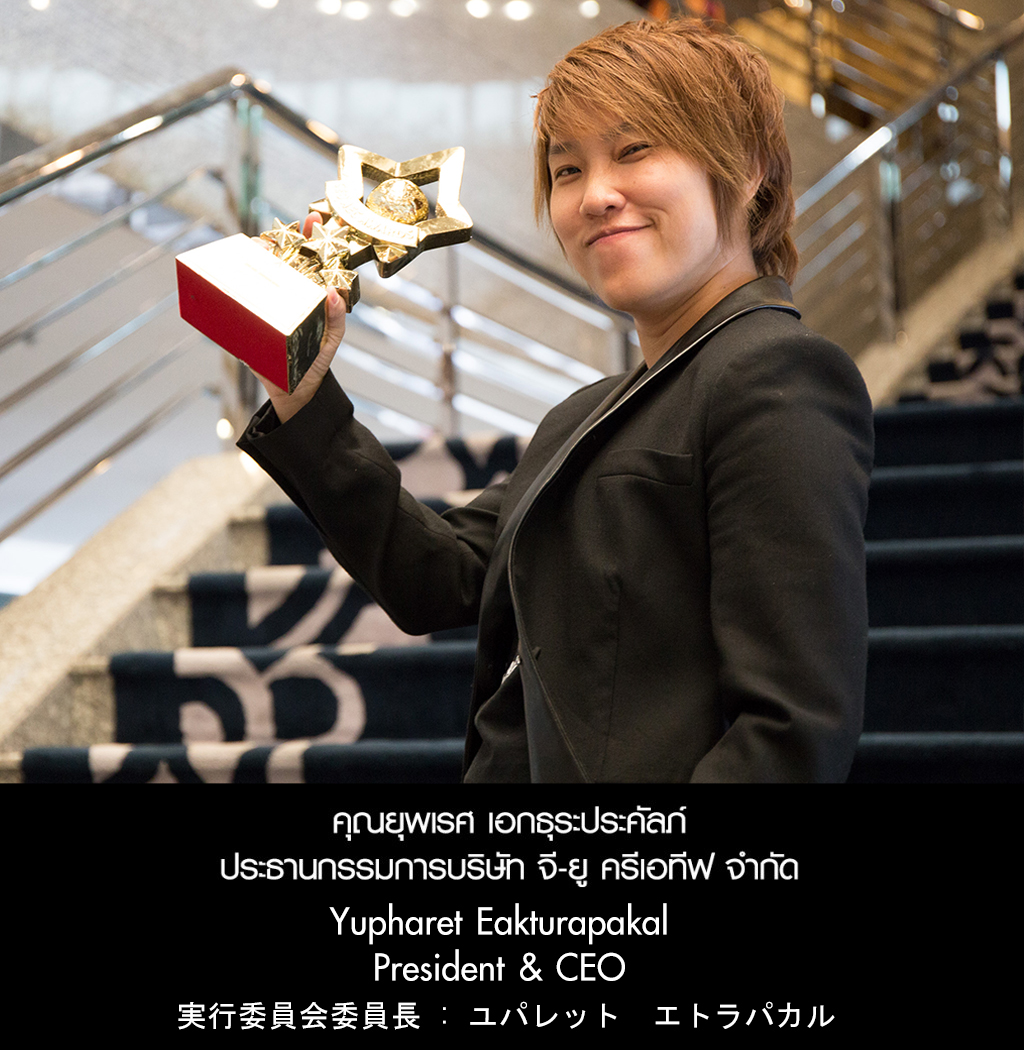 Message from President
My life has been so much involved with Japan, from studying the Japanese language since my school days, to working with the Japanese. My trip to Japan has been countless, perhaps a hundred trips, nevertheless there are always new things for me to explore the wonder of Japan. I believe many people would feel the same way. I feel Japan and Thailand has a unique relationship which I cannot describe, it's just like a perfect friendship by destiny! In Thailand, our society has absorbed and learnt so much about the Japanese culture, food, technology, as well as trading. …
Ms.Yupharet Eakturapakal
President of G-YU Creative.
Awarded 'Pra Kinnaree 2016"
Awarded " CEO AEC AWARD 2016"
Awarded "Best Biz & Products Awards 2017"
Awarded " CEO AEC AWARD 2017"

VIDEO HIGHLIGHT : JAPAN EXPO MALAYSIA 2018