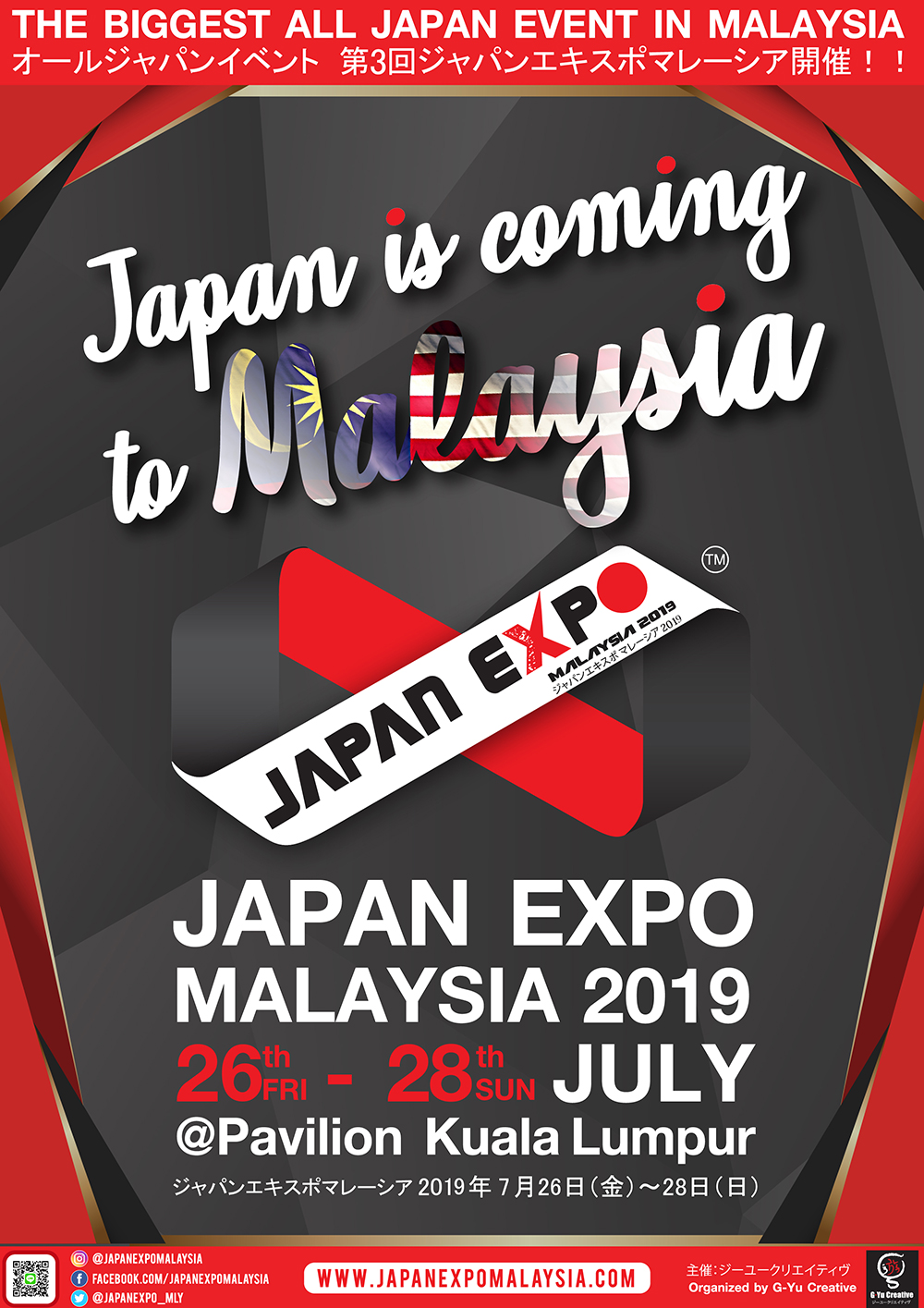 The Biggest All Japan Event ,
Japan Expo 2018 is back in Malaysia!
The biggest and most happening Japanese event is returning to Malaysia! Japan Expo
Malaysia 2018 will again host various Japanese cultural activities and for fellow Malaysians visiting during the 3-day event. Organized by G-Yu Creative the first time in 2017, Japan Expo Malaysia attracted more than 40,000 visitors last year! Be prepared for the in-coming hype and waves of excitement coming your way soon!
Have a taste of the Japanese culture at the expo! There will be numerous exhibitions promoting Japanese products including food, fashion accessories, designer goods, cosmetics, and even halal products for the Muslims. At Pavilion's Tokyo Street, Japan Expo will have various booths to add to this occasion. The booths will be arranged into zones, which include Travel Zone, Anime Zone, Japan Promotion Zone, Education Zone and the origami workshop. If you are looking for special Japan travel packages and or even flight tickets, head to the Travel Zone! If you would like to try Japanese food and sweets, don't miss the Taste of Japan Zone located right in front of the Pavilion.
Apart from these, do grab the opportunity to enjoy the exciting entertainment lined up for the event. There will be performances ranging from the traditional and cultural ones to the electrifying J-Pop for audiences!  Last year Japan Malaysia Expo 2017 brought to Malaysia the famous PIKOTARO with his "Pen-Pineapple-Apple-Pen" (PPAP) song, as well as the legendary singer Shigeru Matsuzaki. Many fans had a blast! So come to Japan Malaysia Expo 2018 if you'd like to witness more special performances!
The excitement of the Japan Expo Thailand 2018 which was held in January earlier this year will definitely continue in Malaysia! For further information and updates, stay tuned!
ACARA BUDAYA POPULAR JEPUN KEMBALI DI




JAPAN EXPO MALAYSIA 2018




BANYAK PERKARA MENARIK TIDAK BOLEH DILEPASKAN!



Tarikh: 27 – 29 Julai 2018
Lokasi: Pavilion, Kuala Lumpur
Penganjur: G-Yu Creative
All Japan Event paling besar di Malaysia iaitu Japan Expo Malaysia 2018 kembali lagi buat kali ke-2 dengan menjanjikan kehebatan aktivitiaktiviti berkaitan budaya serta elemen popular dari negara Jepun. Selain persembahan & bengkel budaya, acara utama yang tak boleh dilepaskan adalah konsert percuma daripada artis-artis muzik JPop atau J Rock selama 3 hari berturut-turut.
Jadi sudahkah anda semua bersedia untuk menerima gelombang kehangatan ini?! Marilah sama-sama bertandang ke acara Jepun terbesar di Malaysia ini nanti!
Selain persembahan fesyen memperagakan trend terkini, kunjungi juga ruang pempamer di Japan Expo Malaysia 2018! Kali ini terdapat booth di Tokyo Street, Pavilion juga. Antara booth yang harus dikunjungi adalah seperti Anime Zone, Japan Promotion Zone, Education Zone, bengkel Origami serta Taste of Japan Zone yang menyediakan makanan serta manisan Jepun yang sedap. Hendak dapatkan pakej khas atau tiket penerbangan ke Jepun, jangan lepaskan peluang bertandang ke Travel Zone juga.
Japan Expo Malaysia yang dianjurkan oleh G-Yu Creative buat julung kali pada tahun 2017 selama 3 hari di Kuala Lumpur telah menarik lebih daripada 40,000 pengunjung. Lantaran itu, kemeriahan Japan Expo Thailand 2018 yang telah diadakan pada Januari 2018 baru-baru ini akan dibawa ke Malaysia nanti agar kemeriahannya turut dirasai peminat budaya negara matahari terbit ini. Jumpa di sana nanti!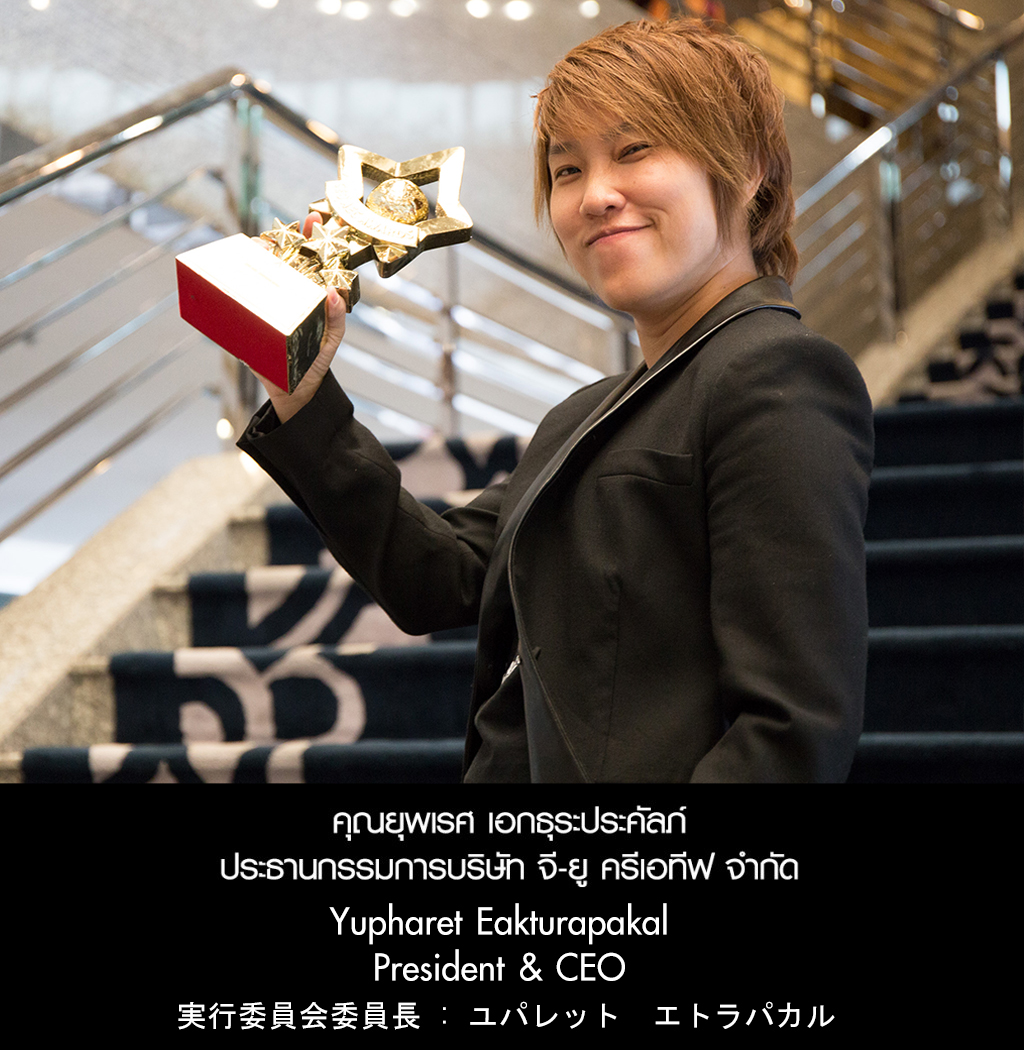 Message from President
My life has been so much involved with Japan, from studying the Japanese language since my school days, to working with the Japanese. My trip to Japan has been countless, perhaps a hundred trips, nevertheless there are always new things for me to explore the wonder of Japan. I believe many people would feel the same way. I feel Japan and Thailand has a unique relationship which I cannot describe, it's just like a perfect friendship by destiny! In Thailand, our society has absorbed and learnt so much about the Japanese culture, food, technology, as well as trading. …
Ms.Yupharet Eakturapakal
President of G-YU Creative.
Awarded 'Pra Kinnaree 2016"
Awarded " CEO AEC AWARD 2016"
Awarded "Best Biz & Products Awards 2017"
Awarded " CEO AEC AWARD 2017"

VIDEO HIGHLIGHT : JAPAN EXPO MALAYSIA 2018