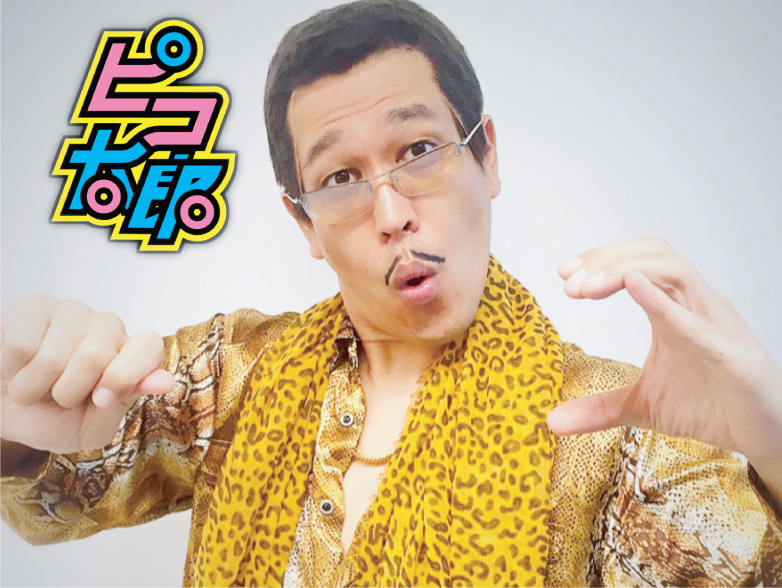 | PIKOTARO
Get ready to dance ! We are pleased to announce Japan Viral-Hit Pop Sensation that goes worldwide, "Pen Pineapple Apple Pen" (ペンパイナッポーアッポーペン) by PIKOTARO, will be performed at Japan Expo Malaysia 2017 for the first time ever in Malaysia!!
Stay tune on our website to find out more! Don't miss your chance to see him on Saturday 29th July 2017 @ Pavilion, KL
「PPAP (ペンパイナッポーアッポーペン)」 で世界中に一大旋風を巻き起こした『ピコ太郎』がジャパンエキスポマレーシア2017に出演決定!!
出演日は2017年7月29日(土) Pavilion KL内メインステージにて。
オールジャパンイベント・ジャパンエキスポがマレーシアにやってくる!
イベント名:ジャパン エキスポ マレーシア2017
会場:@ Pavilion Kuala Lumpur & Fahrenheit 88内
日時:2017年7月28日(金)~ 30日(日)10:00-20:00
Adakah anda sedia untuk berpesta ! Dengan sukacitanya kami ingin mengumumkan bahawa Lagu Viral-Pop Sensasi dari negara Jepun "Pen Pineapple Apple Pen" (ペンパイナッポーアッポーペン) oleh PIKOTARO, bakal dipersembahkan secara langsung buat sulung kalinya di Japan Expo Malaysia 2017 !!
Terus setia bersama laman web kami untuk makluman yang selanjutnya. Jangan lepaskan peluang keemasan ini untuk bersama Pikotaro pada hari Sabtu, 29 haribulan Julai di Pavilion, KL.
| SHIGERU MATSUZAKI
Japanese legend singer and actor, Shigeru Matsuzaki (松崎しげる) will have his first live in KL at Japan Expo Malaysia 2017. Don't miss hi live concert on Sunday 30th July, 2017 @ Pavilion, KL  Get ready to enjoy his live concert!
ジャパン エキスポ マレーシア2017
日本屈指の実力派シンガー、また俳優としても活躍するレジェンド"松崎しげる"によるマレーシアで初!のライブコンサートが決定!!
出演は2017年7月30日(日)会場Pavilion KL 
Shigeru Matsuzaki ( 松崎しげる) is a Japanese singer and actor. He is most known in the West for his contributions to the Katamari Damacy soundtrack, performing the theme songs of Nerima Daikon Brothers and acting as its lead character, and playing the title character in the film version of Space Adventure Cobra.
Matsuzaki is left-handed, as seen whenever he plays bass or guitar (take for example his Sony Vita commercial), his string instruments are usually tuned with the lower E string at the bottom. He has also collaborated with the popular music group Momoiro Clover Z.
Profile
Name:   松崎しげる (まつざき しげる)

Name (romaji):   Matsuzaki Shigeru

Profession:   Actor, singer

Birthdate:   1949-Nov-19

Birthplace:   Tokyo
TV Shows
Papadol!(TBS, 2012, ep2)

Fugoh Keiji(TV Asahi, 2005)

Kimi ga Omoide ni Naru Mae ni(Fuji TV, 2004)

Koisuru Top Lady(Fuji TV, 2002)

Seigi wa Katsu(Fuji TV, 1995)

Okane ga nai(Fuji TV, 1994)

Tenkou Shoujo Y(TBS, 1984)
TV Show Theme Songs
JAKA JAKA, from Himitsu no Deka-chan(TBS, 1981)
Movies
Official Blog: http://gree.jp/matsuzaki_shigeru/
| Ryoma Quartet

( TRADITIONAL ARTISTS )
Meet Ryoma Quartet , with the creed of "communicating the soul and culture of Japan to the world", a modern samurai, is here to rock your soul. Saturday 29th & Sunday 30th July 2017 at Pavilion KL, Bukit Bintang
Hayati Ryoma Quartet, sekumpulan samurai moden yang akan membuat persembahan perdananya di Malaysia dengan bertemakan idealogi "memperkenalkan jiwa dan budaya Jepun kepada dunia". Sabtu 29th & Ahad 30th Julai 2017 di Pavilion KL, Bukit Bintang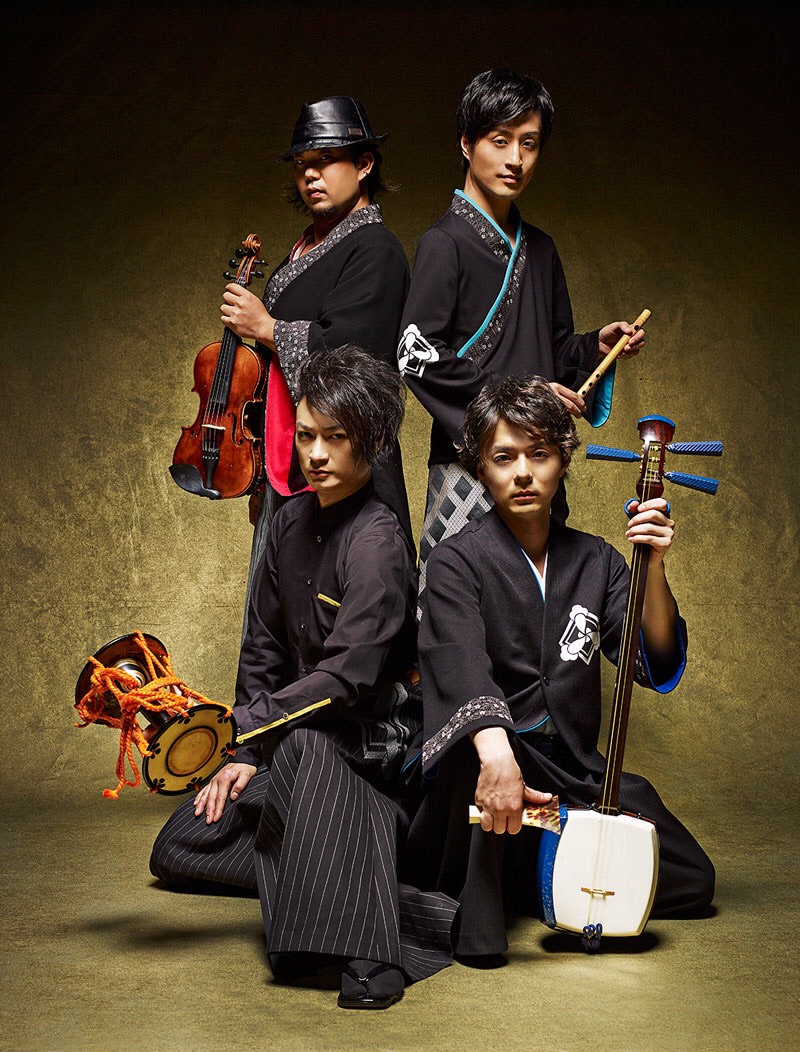 Ryoma Quartet consisted of 4 members, Ryoma the violinist, Masakatsu the Tsugaru Shamisen player, Sui the Japanese traditional flute player and last but not least, Jin the traditional Japanese drummer. An old but new unit, Ryoma Quartet.
The 4 samurais gathered with strong beliefs,
「We want to connect everyone together using the power of music」
「We want to convey the sound of traditional musical instruments in a new way」
「We want to send Japanese souls into the world with music」
All members are one of the best in the country in their field. They all went through various paths in their careers, but came together with a strong determination,「I want more people to be able to listen to the traditional musical instruments I love. I want to send it out for more people to hear.」 and created Ryoma Quartet
Expressing is a new form of Oriental sound incorporating contemporary music such as EDM and pops into the classical music base.
The uniqueness goes way beyond genre. They played in 3 cities during the 「Japan Spain 400 years Anniversary」in 2014 and also performed in 2016 at「JAPAN EXPO THAILAND」as well. The band drummed up support from both in and out of Japan, receiving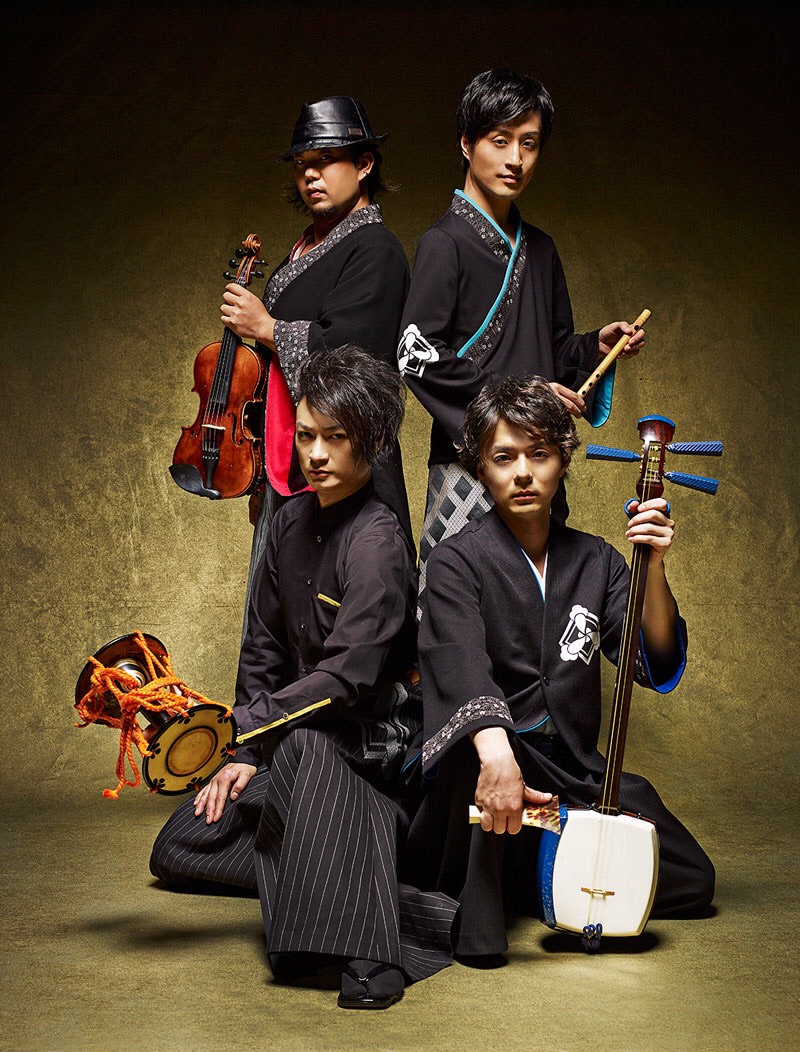 ヴァイオリンの竜馬、津軽三味線の雅勝、篠笛の翠、鼓の仁、の4人からなる古くて新しいユニット竜馬四重奏。
「音楽の力で人と人とを繋ぎたい」
「伝統楽器の響きを新しい形で伝えたい」
「日本人の魂を音楽にのせて世界に発信したい」
という強い信念のもと集った4人のサムライ達。
メンバー全員が国内屈指の名プレイヤーであり、これまで様々なキャリアを経て「自身が愛する伝統楽器をより多くの人に聴いてもらいたい。外に向けて発信していきたい。」
という強い想いと決意を持って、竜馬四重奏を結成。
表現するのは、古典音楽をベースにEDMやポップスなど現代的な音楽を取り入れた、新しい形のオリエンタルサウンド。
その独自性がシーンやジャンルを超えて、2014年にはスペイン「日本スペイン交流400周年」3都市ツアー、2016年「JAPAN EXPO THAILAND」に出演するなど、日本国内外問わずオファーが絶えず世界各国にて多大な支持を獲得している。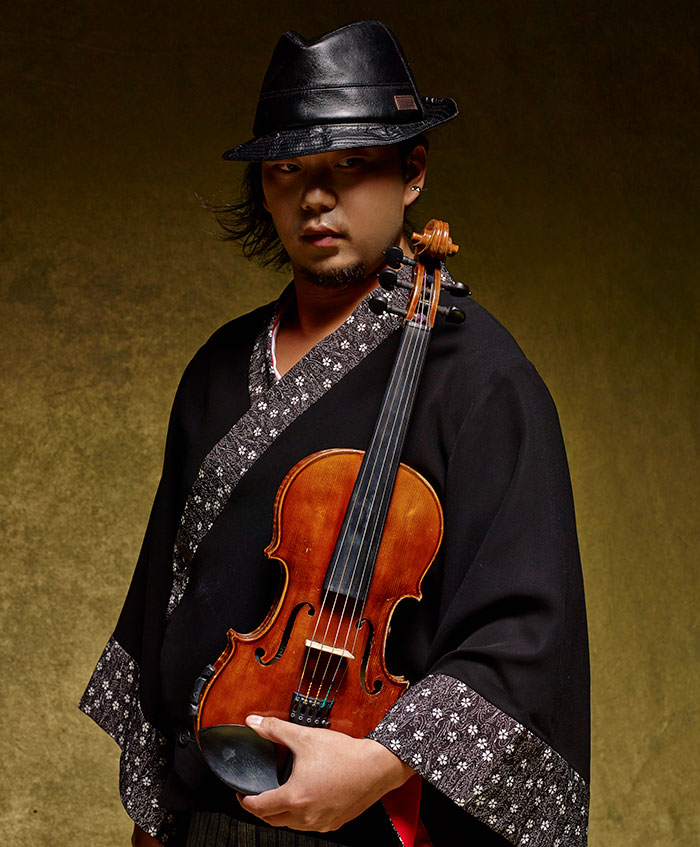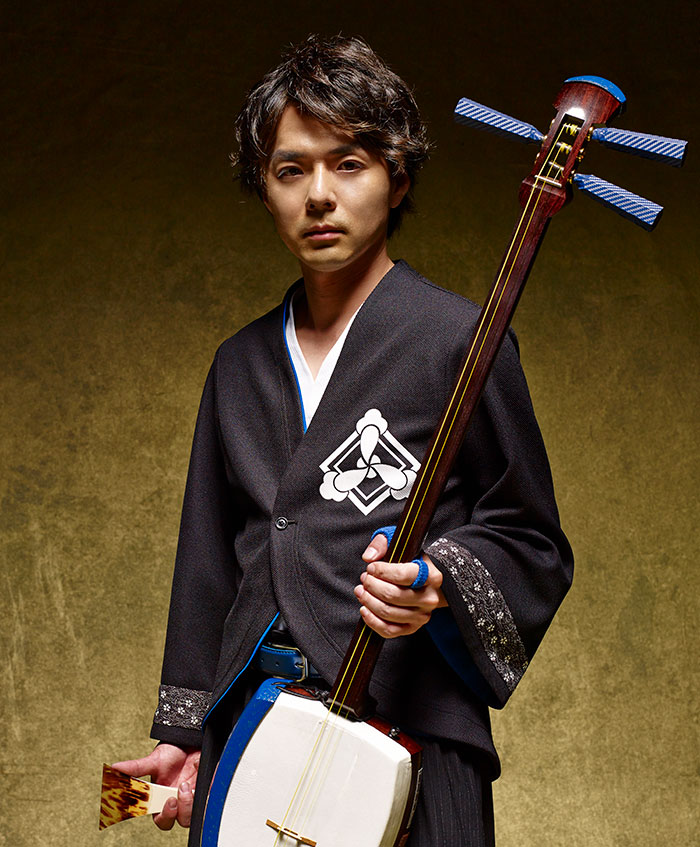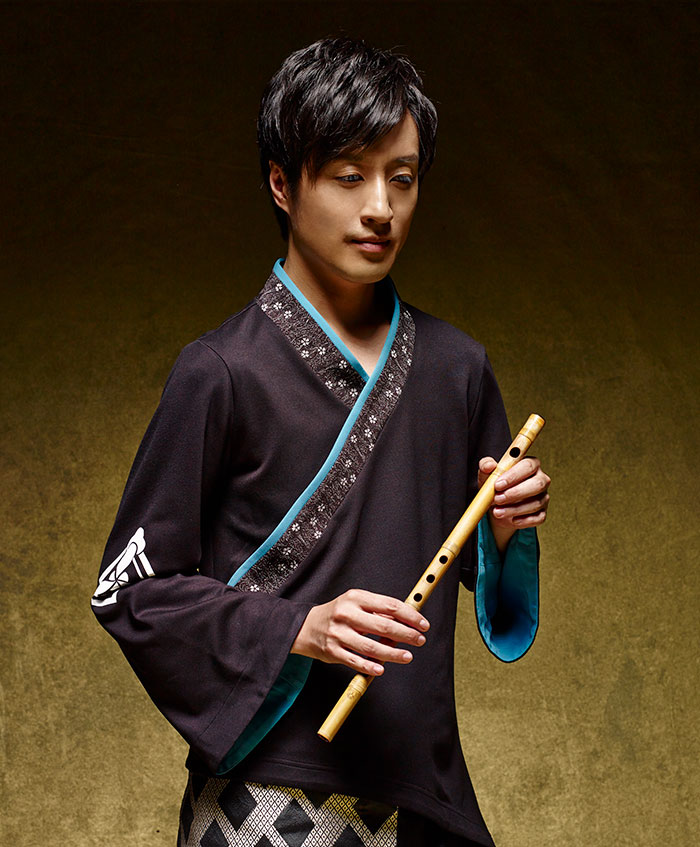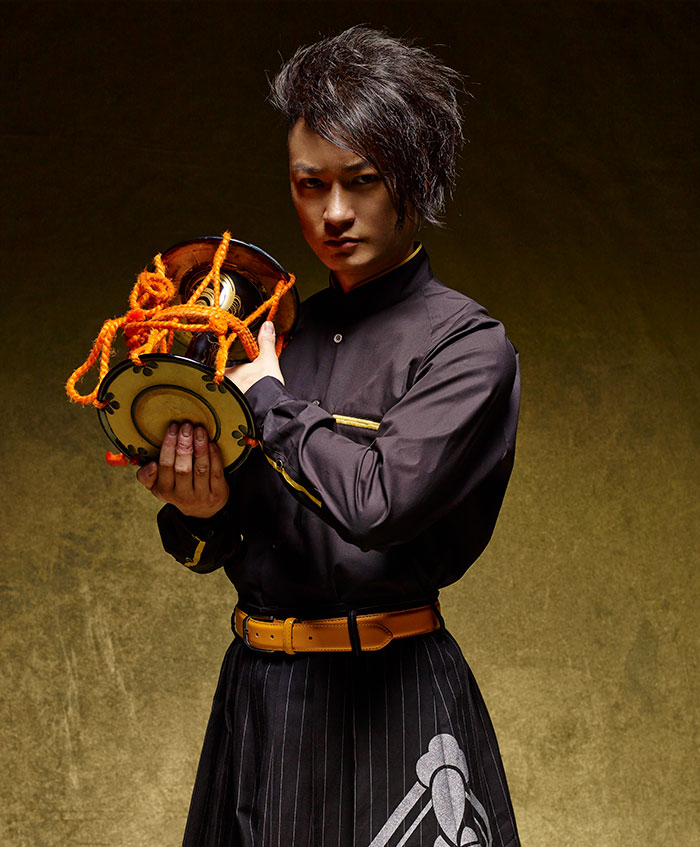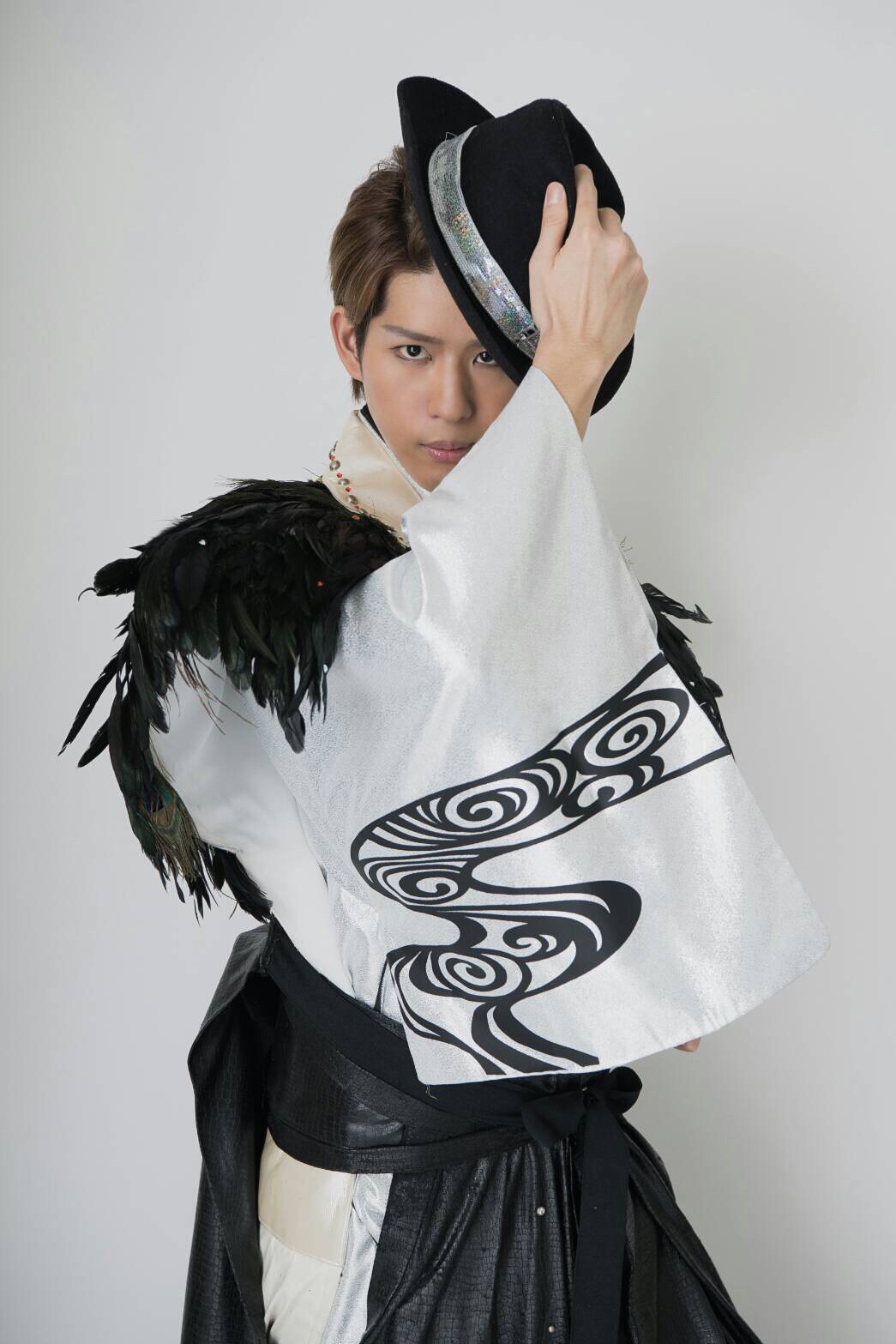 Studied classic Japanese dance(Bandō style:Natori/ Bandō Tatsu no Ryū)and Tsugaru Shamisen since young age. The dance group「華舞斗~kabuto~」 formed in 2006 aimed for an innovative Japanese dance with a new sense, which he named New style (Japanese) is blending Japanese Classical dance and vocal together. The group's performances are well received nationally and internationally.
His 3 rounds of "One-Man concert" at Nagano Sun plaza had around 2,222 guests attending. Nihonbashi Mitsukoshi Theater's chairperson performance was also successful and in 2016, he hold his first ever National tour「Super Nichibu Hanazono Naomichi Tour」which received a great response.
He became Google's most rapidly rising searched word during his appearance in NHK's「Gokigen kayōshō gekidan. He is currently attracting great attention from various media such as TV, magazines and newspapers.
He also had his major debut as a singer singing 「Inishie no Hana」in April 2011 with Tokuma Japan Communication.  His third single「Tokyo・a・GoGo」went to Number 1 on the wired request chart「Enka/Popular Song ranking」.
He performed in L.A. twice, in 2014 and 2015, both successful, gaining high reputation from overseas media such as France, Thailand, Taiwan, Korea etc. His performance got pass all borders and is loved by all ages. Now, the up-and-coming"Nichibu Performer".
■Major TV appearances
NHK series「Taiga Drama・Gunshi Ganbei」
「Gokigen kayōshō gekidan」etc.
Nihon TVseries「Jinsei ga kawaru 1-punkan no fukaīhanashi」
「Sukkiri!!」etc.
TV Asahi series「Kan jani no shiwake∞」
「Wide Scrumble」etc.
Fuji TV「Non-stop」 「Kazoku no Uta」etc.
■Major stage appearances
Meijiza(Tokyo)・Shinkabukiza(Osaka)・NHK Hall・Nihonbashi Mitsukoshi Theater
Nagano Sun Plaza・Shibuya Public Hall・Armstrong Theater(L.A.)
Nichibei aratani gekijō(L.A.)Maison Franco-japonaise(Paris)Yeosu City Hall(Korea)etc.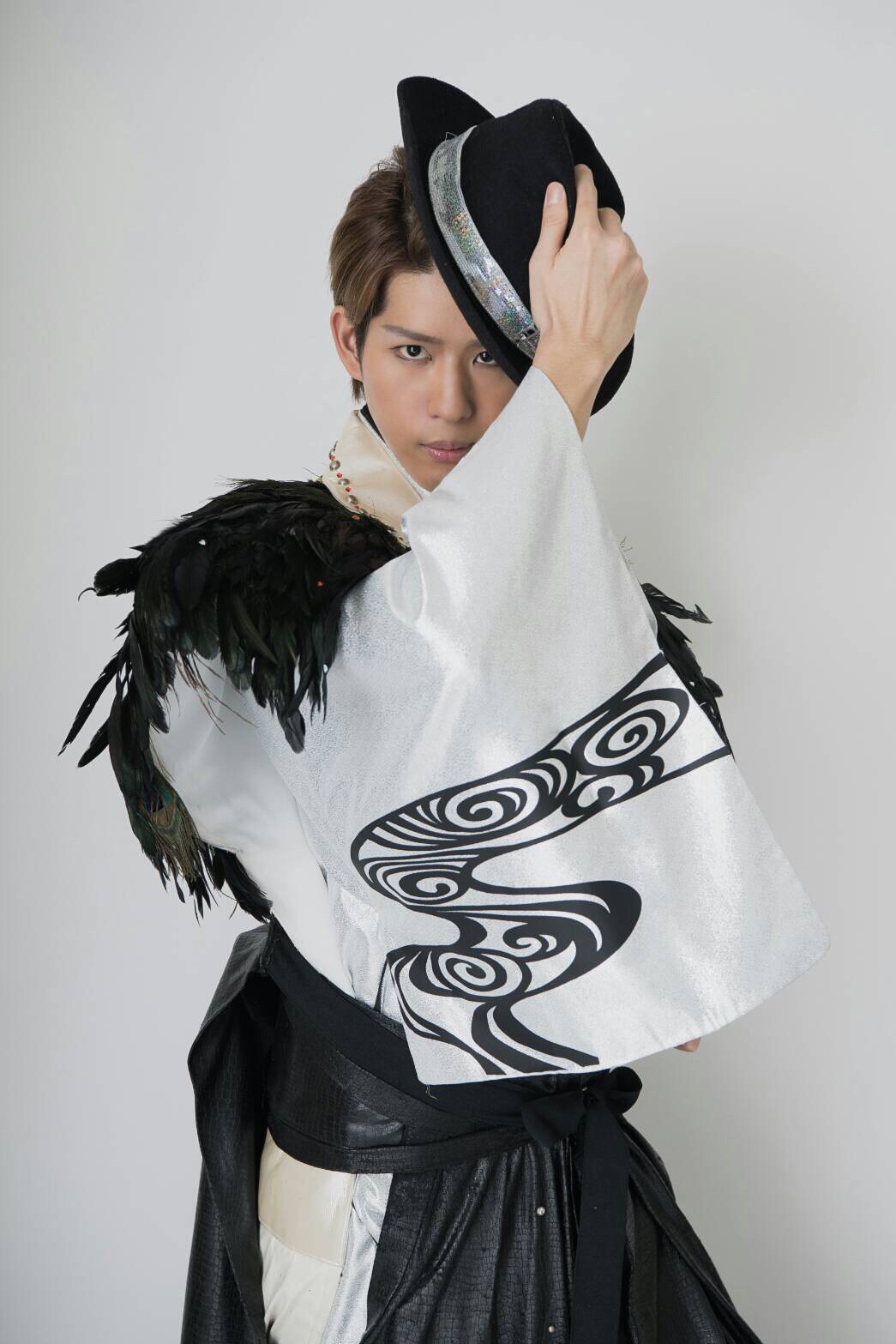 幼い頃より古典舞踊(坂東流:名取/坂東蔦之龍)と津軽三味線を学ぶ。自ら邪派新姿(ジャパニーズ)と名付けた新感覚で斬新な日本舞踊を目指し、日本舞踊とヴォーカルを融合させ、2006年に結成した舞踊集団「華舞斗~kabuto~」と共に国内のみならず海外でも公演を行い好評を博す。
中野サンプラザでのワンマンコンサートでは、3度に渡り2,222人の観客を動員し、日本橋三越劇場の座長公演も成功させ、2016年には自身初となる全国ツアー「スーパー日舞 花園直道ツアー」を開催し大反響を受ける。
NHKの「ごきげん歌謡笑劇団」放映中にはGoogleの急上昇ワードランキングで1位を記録するなど、現在TV・雑誌・新聞など各メディアから大注目されている。
また、歌手としては徳間ジャパンコミュニケーションズより、2011年4月「古の花(いにしえのはな)」でメジャーデビュー。3枚目のシングル「東京・ア・ゴーゴー」では有線リクエストチャート「演歌/歌謡曲ランキング」1位を記録した。
2014年、2015年と、2度のロサンゼルス特別公演を成功させ、フランス、タイ、台湾、韓国等、海外メディアからも高い評価を得て、そのステージは国境を越え幅広い層から支持されている。今、注目の"日舞パフォーマー"である。
■主なTV出演
NHK系列「大河ドラマ・軍師官兵衛」
「ごきげん歌謡笑劇団」他。
日本TV系列「人生が変わる1分間の深イイ話」
「スッキリ!!」他。
TV朝日系列「関ジャニの仕分け∞」
「ワイドスクランブル」他。
フジTV「ノンストップ」「家族のうた」他。
■主な舞台出演
明治座(東京)・新歌舞伎座(大阪)・NHKホール・日本橋三越劇場
中野サンプラザ・渋谷公会堂・アームストロングシアター(ロス)
日米アラタニ劇場(ロス)日仏会館(パリ)麗水市民会館(韓国)他。
From the left) Nihei Yuka ・Natsuyaki Miyabi ・Kobayashi Hikaru
| PINK CRES.
Let's welcome 3 idol artists from Japan, PINK CRES.(Pinku Kuresu)
Watch their live on Sunday 30th July, 2017 @Pavilion KL
PINK CRES.(Pinku Kuresu)is…
【PINK】 and 【Abbreviation of the word CRESCENDO(Musical word describing when the sound is getting bigger, getting stronger) 】
・Using the color 「PINK」 as the group's theme color that holds a cute image in girl's mind. Wanting to be a group that spreads the "cuteness" through music and fashion to the world.
Also infusing the meaning where the group wants to 「gradually grow bigger 」worldwide…
Vocal group formed in April 2014, consisted of 3 members centering Miyabi Natsuyaki, a member of Berryz Kubo(Infinite duration of inactivity), Hikaru Kobayashi and last but not least Yu-ka Nihei, which were both chosen from an audition.
Participated in the 『Buono! Festa 2016』 hold at Nihon Budoukan in 25th August 2016
Currently a regular attendant in an across-the-board radio program every Tuesday at Inter FM NAGOYA(Now, Radio NEO)called『Ha-ro-Do-ra』
Natsuyaki Miyabi is also an officially approved「ViVi」influencer, 「ViVigirl」, making appearances in fashion magazine and on websites too!
【PINK CRES. Official HP 】 http://www.pinkcres.com/
【PINK CRES. Official BLOG】 http://ameblo.jp/pinkcres/
【Natsuyaki Miyabi's BLOG】 http://ameblo.jp/natsuyaki-miyabi-blog/
【Natsuyaki Miyabi's instagram】 http://www.instagram.com/miyaaa0825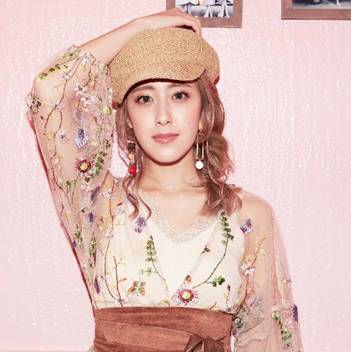 | Natsuyaki Miyabi

Birthday:25th August 1992(24yrs old)
Blood type:O / Home town:Saitama prefecture
Height:160cm /Hobby:Watching movies at home
Special skill:Sleeping and eating
Likes:Trying new genre of fashion without hanging onto one style for too long
Favorite time:Live, shopping, gathering with friends
Nick name:Miyabi, Miya
Chosen from 30,000 contestants to be Hello!Project Kids in 2002
Chosen from 15 Hello!Project kids to debut as Berryz Kubo member on 3rd March in 2004 with a single "Anata nashi de Ikete yukenai". From there she has sold CD, star in musicals and went on multiple tours around the country as well as abroad including France, Thailand and Taiwan.
She holds the record of being the youngest to have an alone live at Saitama Super Arena at the time.。
Berryz Kubo holds a last live concert at Nihon Budoukan in 3rd March 2015 before going into an infinate duration of inactivity.
【Official BLOG】 ★「Miyabi Natsuyaki」 http://ameblo.jp/natsuyaki-miyabi-blog/
| Kobayashi Hikaru

Birthday:19th April 1994(23yrs old)
Blood type:AB / Hometown:Tokyo
Height:163cm / Hobbies:shopping, collecting earings
Daily routine:Handstand against the wall / Favorite food:Japanese cracker, Karaake
Best at what kind of sports:Badminton
Charm point:Thick eyebrow
Nick name:Hikaru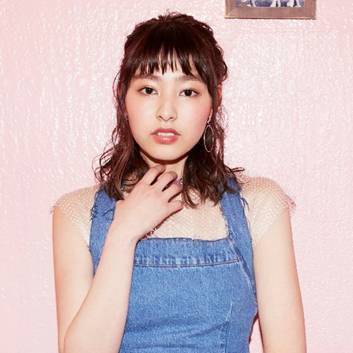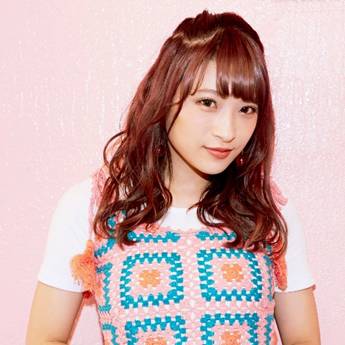 | Nihei Yuka

Birthday:20th October 1995(21yrs old) /4th year at University
Blood type:A / Hometown:Tokyo
Height:158cm / Hobby:Watching video
Special skill:Dance(approx. 15yrs) /Weird pose:Y-pose balance
Favorite food:Nattou(Putting Natto into/onto anything!)
1 word to describe you:Positively cheerful stupid person
Charm point:Nose
Nick name:Nihe, Yuka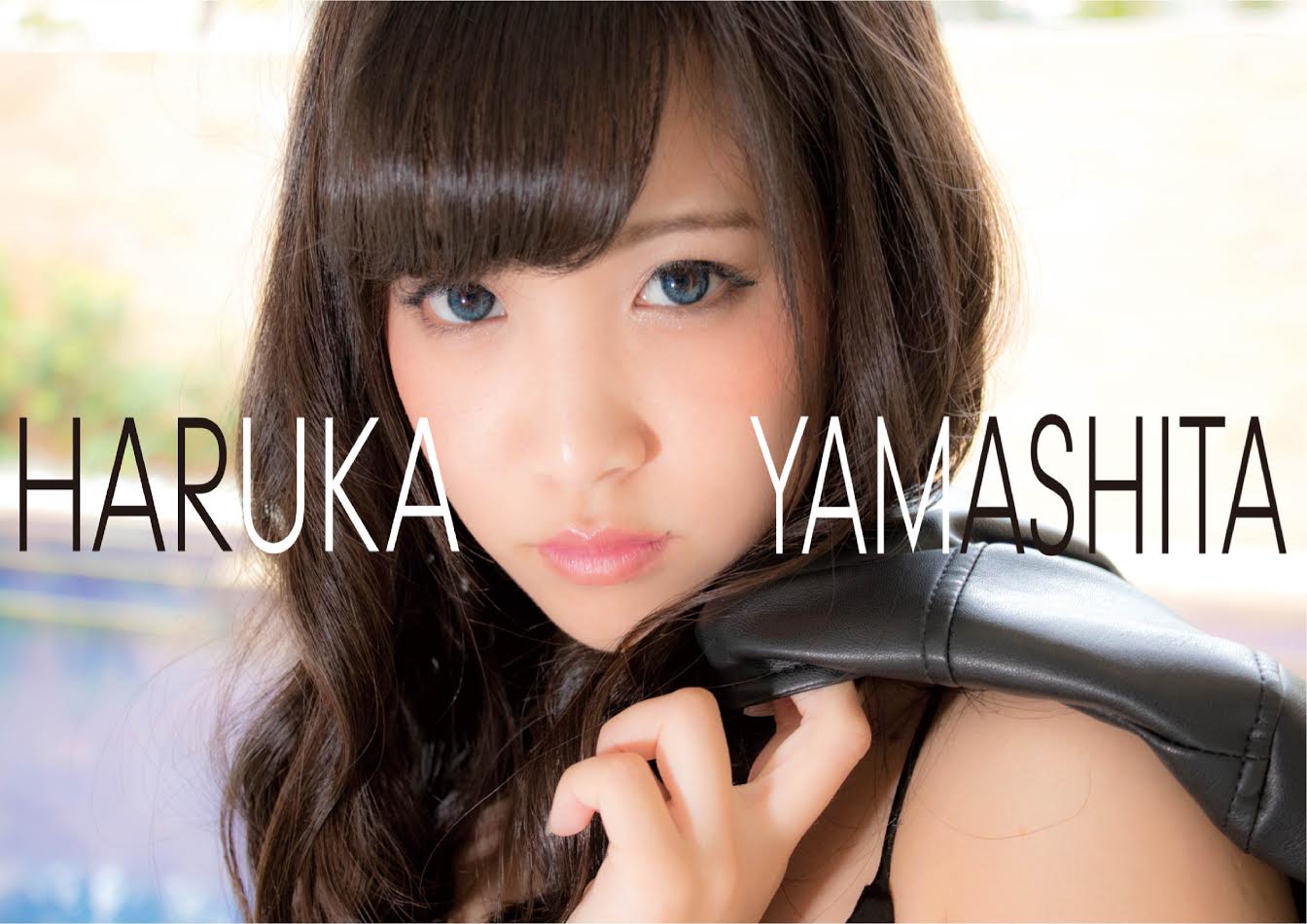 | HARUKA YAMASHITA
Get ready to meet Japanese idol, HARUKA YAMASHITA, a member of "SPRING CHU♡BIT", who will be performing at Japan Expo Malaysia 2017! Saturday 29th & Sunday 30th July 2017 at Pavilion KL, Bukit Bintang.
Bersedia untuk bertemu dengan idola Jepun, Haruka Yamashita, ahli "SPRING CHU ♡ BIT", yang akan membuat persembahan di Japan Expo Malaysia 2017! Sabtu 29th & Ahad 30th Julai 2017 di Pavilion KL, Bukit Bintang