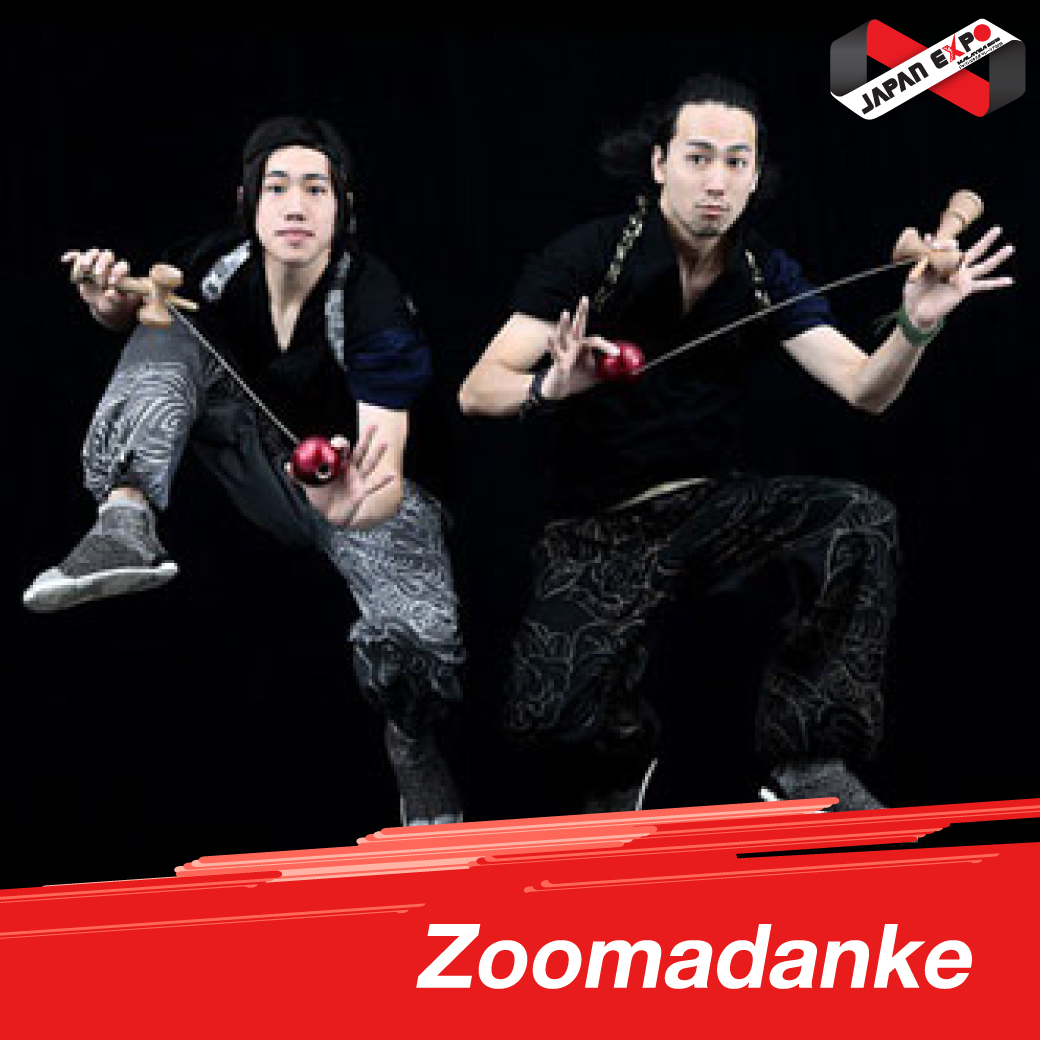 Zoomadanke
Kodaman and Easy play a fateful encounter and formed a Kandama performance combination in 2010.
With the motto "To change the image of Kendama", I research the new way of enjoying "Kendama" every day, and the performance that fused [music] and [dance] with Kendama fascinates everyone who watches.
In recent years, media appearance such as TV has increased, and it is active in various places throughout the country. He also performed abroad performances in Hawaii, Brazil, Taiwan, Malaysia, etc. It has been highly appreciated not only from Japan but also from the world, and has expanded the field of activities.
* I've got official support for the global Kendama network (GLOKEN) and the world-renowned Kenbaku "Yume Moto Musou" which connects the world with Kendama.