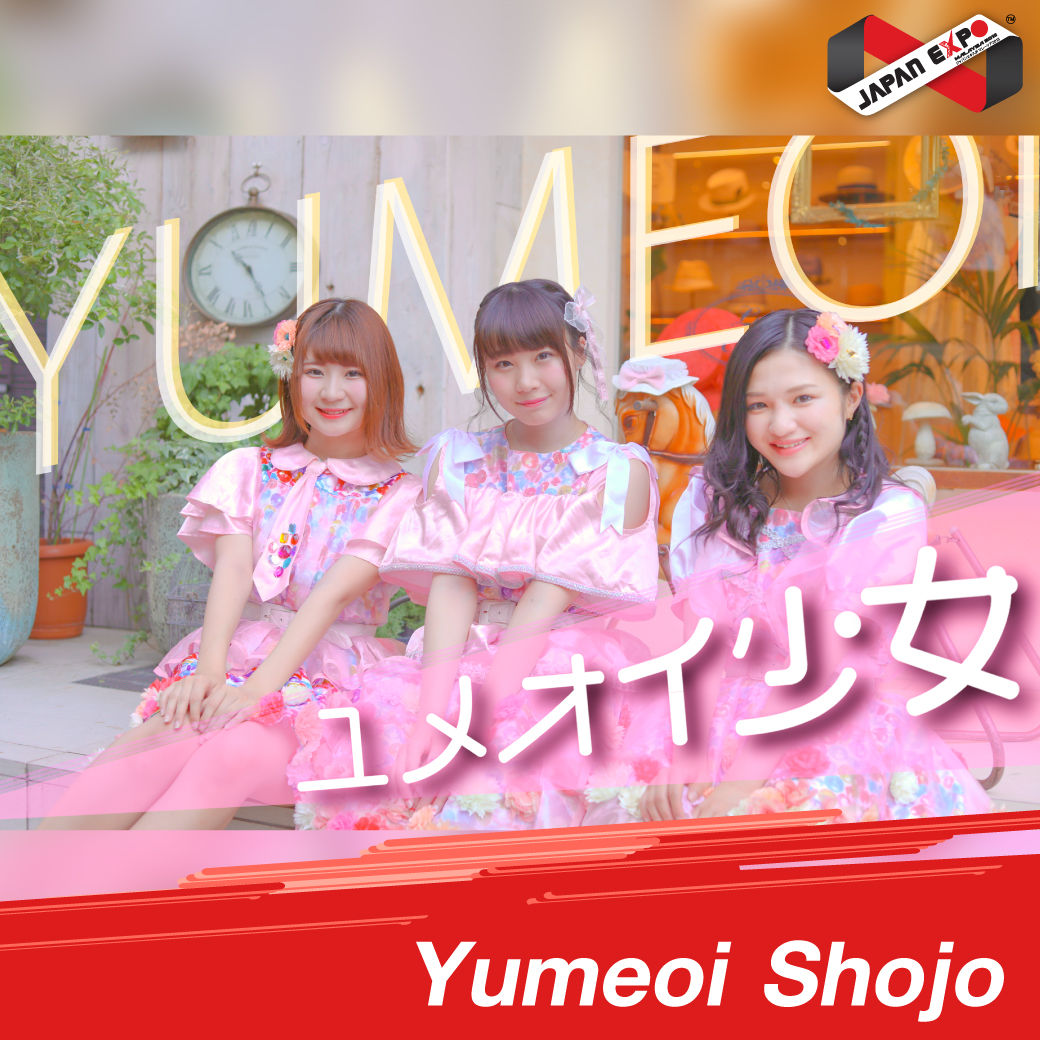 Yumeoi Shojo
Their activities started in April 2016, where they unveiled their first live performance at Shibuya RUIDO.K2.
It only took about 4 hours for the pre-order to be sold out.
The following month, they started their regular scheduled performance on ROCK JOINT GB every Tuesday (Still on-going)
Furthermore, they used the opportunity of their 1st year anniversary in April 2017 to hold their first one-man Live performance at Aoyama RizM.
The tickets were sold out, with full house audience.
They also started afresh their regular performance in Niigata from May 2017.
On 23th Augest of the same year, they released their first single『Teki-na Sunrise』(テキーナサンライズ)
Their 2nd one man Live was hold on the 13th January 2018 at TOKYO FM HALL.
The top-notch creators who played a huge part in this group creation is the up and coming free spirit music producer, Mr. Michitomo, who is behind the scene of mainstream idol groups and even groups with a more futuristic sounds such as, Momoiro Clover Z「Hashire!」, Up Up Girls Kakko Kari「Party People Alien」, You Kikkawa etc. The music quality expected is similar to Mr. Carlos K. who wrote-arrange the song 「Anata no suki na tokoro」 sung by Kana Nishino, which won the 58th Japan Record Award.
The group got Grammy award winning choreographer 「Psyche」, who is working both in and out of the country and thought up the dance move for T-Pain's world tour concert.
This is an orthodox main stream idol group where the 3 members are growing daily, putting all they got into their performance to reach the expected quality.