Message from President
Japan Expo Malaysia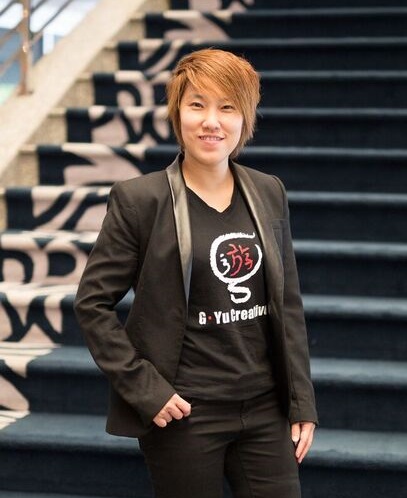 My life has been so much involved with Japan, from studying the Japanese language since my school days, to working with the Japanese. My trip to Japan has been countless, perhaps a hundred trips, nevertheless there are always new things for me to explore the wonder of Japan. I believe many people would feel the same way. I feel Japan and Thailand has a unique relationship which I cannot describe, it's just like a perfect friendship by destiny! In Thailand, our society has absorbed and learnt so much about the Japanese culture, food, technology, as well as trading. If you ask me one word to describe about Japan, to me Japan is "PREMUIM"; If you ask me how to create a successful Japanese shows, events or exhibitions, I believe the key success is to think like Japanese and to act by the local."
I consider myself fortunate to be able to do things I am passionate about, I've organized all aspect of events in order to promote Japanese education, started with operating Japanese Language School "Mainichi Japanese Language School" since 1997, and started organizing "Study in Japan Fair" since year 2002. Then, I've created edutainment events in order to encourage more Thai students to have an open-mind about Japanese culture through music, concerts, animation, fashion and food. By starting off the event called "J-Trends in Town" on every Saturday at one of the mall in the heart of Bangkok since 2003 with the main objective to promote teenagers' talents, with the hope that this small platform will be able to showcase their talents related to Japanese music and cover dancing their favorite idols. "Nippon Fever Fest" a bi-monthly event that we have been organizing with other well-known mall due to the high demand that created from the first weekly event among the teenagers. This show has also added in the Japanese fashion show element for the fans of Japanese high-street ready to wear fashion.
In year 2004, we hope to create a bigger scale of Japanese event that cater to a bigger crowd of Thai fans who favor many things, if not all-things about Japan. Therefore,"JAPAN FESTA IN BANGKOK" was conceived and after a decade of hard-work in nurturing this annual event that gathers more than few hundred thousand visitors every year of all Thais and non-Japanese fans together and enjoy the festival-like Japanese event that they all have been awaiting for. "JAPAN FESTA IN BANGKOK" is an annual event that showcases the key area of what made Japan known in Thailand, including Japanese music or J-pop, it's the talk-of-the-town-event that all teenagers and young generations won't miss to illustrate their talent on cover dance, the creation and turn their dream into reality by dressing up in their cosplayers costumes to represent a specific characters or idols It's also the venue for Japanese food lovers to fill up their appetize with some Japanese's top-hit menu of the year. Furthermore, "JAPAN FESTA IN BANGKOK" is a venue that gathers all the students from various universities that have Japanese faculties, in order for them to demonstrate their creativity towards Japan as well as showcasing their team working spirit. We had proudly celebrated "JAPAN FESTA IN BANGKOK 2014 – with the theme ENTER 10th CELEBRATION" and we promise to continue our passion in promoting Japan's edutainment industry.
In the year 2014, we believed that it was the right timing for us to launch a new and bigger dream that I have been longing to organize. There are many good Japanese trade shows cum consumer events in a big scale that have been organized in Europe and America, and now I would like to create one in Thailand too. I strongly believe that "JAPAN EXPO THAILAND" has timely materialized, with the realization of AEC in year 2015, Thailand will play a vital role as a trading hub in Asia, especially Thailand is Japan's most popular trading partner, I believe we will be able to link many new area of business opportunities for the Japanese and vice versa. For "JAPAN EXPO THAILAND", we had witnessed the success in collaboration from various business sectors from lifestyle to automotive industry."JAPAN EXPO THAILAND 2014" became the stage for the big name of fashion industry such as Tokyo Runway from Japan and Kunitar, Thailand's top-notch fashion designer, to collaborate in showcasing Japanese fashion shows and enhance on the strength of J-trend in fashion from the two key players from Japan and Thailand. What's more, "JAPAN EXPO THAILAND 2014" was the key platform to link the 6 Japanese movie and music content providers to Thai television networks as well as well-known local production houses.
Regarding to the incident that happened in August 2015 Erawan Shrine at Rajprasong, we had to postpone our event to January,2016 at Central World. With the great corporation from both Japanese and Thai government and private sectors , such as Embassy of Japan in Thailand, Japan Foundaion, JETRO, Japan National Tourism Organization, Tourism Authority of Thailand, Department of International Trade Promotion, Ministry of Commerce, Thailand and all sponsorships and with our great partnership with the corporation of "Tokyo Crazy Kawaii Bangkok" to bring part of artists join with fan meeting activities. There were more than 400,000 visitors participated the exhibition over three days. With corporations from all of our partnerships, this event was the greatest Japanese event in Thailand and Asia.
We believe that visitors from different age group who attended Japan Expo Thailand would have had enjoyed each zone we provided, which divided into 11 zones. We had many artists led by the most popular Japanese idols AKB48, following by many more groups and bands, JPOP and J-rock artists such as SuG, Boys and Men, Yaguchi Mari, Musumen, notall, MIMIMEMEMIMI, Tempura Kidz, FESTIVE, defspiral, Sorgenti, AKIRA
The charming boy band BOYS AND MEN came to entertain the fans with exclusive songs only for the fans. Also the girl group, Akishibu Project, heart-throbbed the fans, with young boys dancing to their singing. Additional to raise the entertainment came Musumen, notall, MIMIMEMEMIMI, Tempura Kidz, FESTIVE, Sorgenti, Notall and a lot more. Besides, Arts & Culture Zone provided experiences of Japanese cultures traditionally and contemporarily from various artists, such as Naomichi Hanazono who performed his Nihonbuyou, Ryoma Quartet concert by Japanese traditional instruments,the writing of Shodo by Aoyagi Bisen, Gendama Show from Zoomadanke, and Fashion Show by KAMUI by using the NISHIJIN-ORI marquisette from Kyoto. Moreover, many activities from Japanese TV Stations and Prefecture ; NHK World's booth with DOMO, activities from Yomiuri TV, Shin Hiroshima TV, TV Asahi, and special activities from Chiba province with Chiiba-Kun, Japanese Ryokan Association, as well as activities from TOKYO DISNEY RESORT . Last but not least,the debut of "Best Jeanist Award" in Thailand had also received good response from the visitors.
Furthermore, the rest of the exhibitors were archive in their related industries such as . Travel Zone having a lot of Japan package tour to offer customers by JTB, Study in Japan Zone provided recommendations on all levels of education from 20 Japanese high School, language schools, colleges and universities from Japan. Taste of Japan Zone, which brought many unbelievable cuisine for Japanese food fans' experience from more than 30 well-known restaurants from Osaka, Hiroshima, Kyoto, Tokyo, Hokkaido and a lot more with top ingredients flew in directly from Japan to see the opportunity of Thai market expansion. The Japanese sports fans were pleased by the genuine pro- wrestling match of Michinoku Pro-wrestle with standard stage from Japan; the wrestlers impressed the crowd by making the game challenging and exciting. At the Fashion & Beauty Zone, was featured fashion show Harajuku in Bangkok by professional Thai designer Kung brand representing the collection of Kunita modelled by over 108 top Thai actors, artists and celebrities on the catwalk.
We would also like to welcome the new generation to create artistic and innovative Japanese creations to join us as participants to explore your dream, your passion and see what Japan offer you On behalf of G-Yu Creative, the team and I would like to take this opportunity to say a big "THANK YOU" to all the parties involved , importantly our business partners and visitors that made "JAPAN EXPO THAILAND 2016" a great success. We hope to see you again at "JAPAN EXPO THAILAND 2017"
Ms.Yupharet Eakturapakal
President of G-YU Creative.
Awarded 'Pra Kinnaree 2016"
Awarded " CEO AEC AWARD 2016"
Awarded "Best Biz & Products Awards 2017"
Awarded " CEO AEC AWARD 2017"